Hi, I'm Alisha and I am the owner and founder of Stitches and Sparkles. I absolutely love to design and create items that are unique and of high quality. Products that provide a bundle of love and ensure happy memories for your little ones.
HOW STITCHES AND SPARKLES WAS BORN
As a fashion graduate and former costume maker, I've harnessed my creative skills to produce intricate designs through embroidery and print for highly personalised clothing and accessories.
Prior to Stitches and Sparkles I worked for a company making Irish dance costumes. Along side this my hobby was sewing gifts for family and friends including Christmas stockings. This quickly escalated on social media and I begun selling items within the city, then to across the UK to then selling all over the world!
Fast forward to February 2020 I began receiving messages from customers asking what other items I could make now Christmas was over. However, Covid 19 was on the rise and I was made redundant from my job. My hobby quickly escalated into a business without even planing it!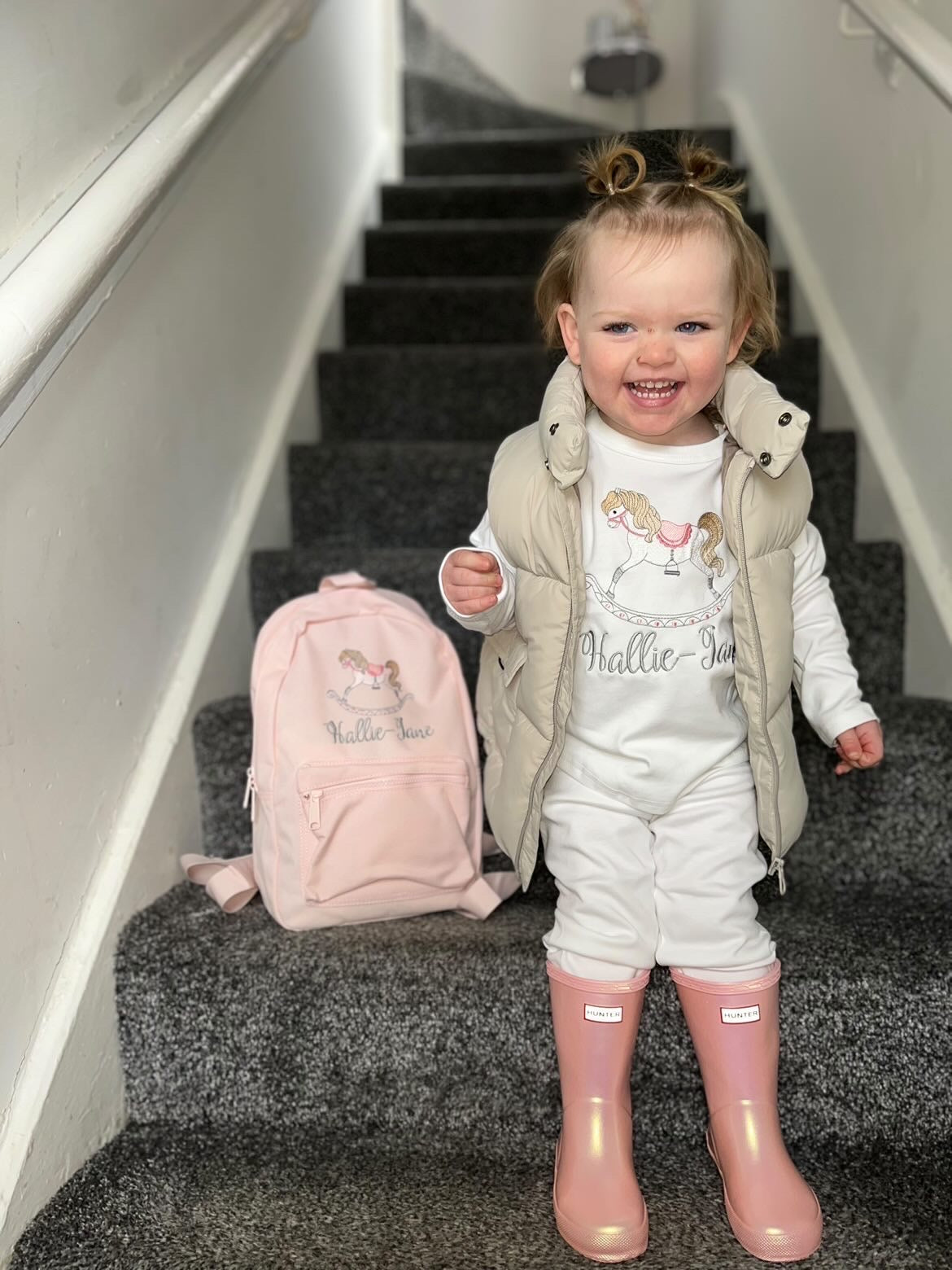 ACHIEVEMENTS
Wow... for a business that wasn't even planned, it kinda just happened Stitches and Sparkles has achieved a lot....
From having a lot of creative skills behind me but having very little business skills I turned to the Princess Trust for advice. The charity has been a massive part in supporting the Stitches & Sparkles journey and it has since been nominated for the Princes Trust awards 2023.
Stitches & Sparkles was also a finalist in the North East Scale Up Awards where I was against several other very established businesses.